HOW TO LIVE HEALTHY
FIT WITHOUT GYM

You have not seen the gyms inside for a while now? You can train without leaving home! Work on good posture and supple muscles in your living room. You just need a litlle space, some inspiration and 20min per session.
Just look online for many sources of different workouts. One of them is:
www.benderfitness.com
EARN YOUR BREAKFAST
Start your day active and sweat before you eat. So the rest of your day you are done with sports!
RELAX AT YOUR DESK
Dutifully we slump in front of computers for hours every day. This pose may go without harm for some time but most people feel the effects of bad working posture as pain or stifness.
So be smart and work ergonomically correct. This short clip helps you with the first steps towards a healthier working life:
Ergonomically yours
Dr. Jan Olivier
HOW MANY ADJUSTMENTS ARE GOOD FOR ME?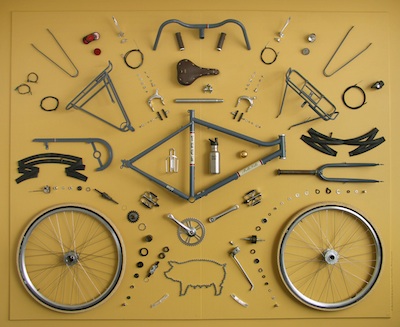 MACHINERY WEARS OUT
There is no wearing out of our biological machine (called the human body). People tend to think of their bodies as mechanical machinery. In the mechanical world repetitive loading usually leads to abrasive wear. Like your tires wear of when driving your bike.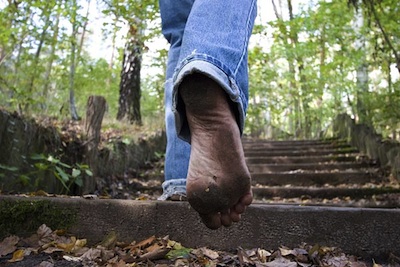 BIOLOGICAL SYSTEMS REACT
In a living organism thats luckily not the case. Repetitive loading leads to adaptation in the organism. Like a long distance runner who does not wear off his feet with training but grows more callus on his soles.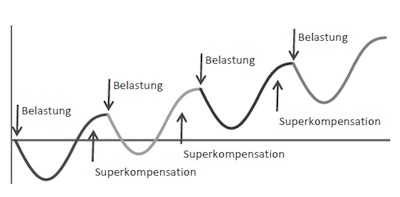 TRAINING STRENGTHENS THE BODY
The adaptive mechanism in living tissues leads to a strengthening of the load bearing structures. Through adaptation our bodies grow stronger, not weaker. This is modern philosophy in training: For the effect of training (Y) we first need the right stimulus (X).
CHIROPRACTIC ENSURES MOBILITY
Our joints function best when they can move. Stiff joints will lead to:
joint malnutrition through loss of joint fluid circulation,
downregulation of muscle activity (without moving joints muscles can't move),
evasive postures (because some areas of the body do not move as they should),
et cetera
An adjustment makes stiff joints move again: They will be nurtured again, their muscles will be moved and starting to function again.
Chiropractically,
Dr. Jan Olivier
SUBLUXATION – WHAT IS THAT?
| | |
| --- | --- |
| | No subluxations: free function |
| | Few Subluxations: slightly impaired function |
| | Many subluxations: Crisis |
DEFINITION
The vertebral subluxation complex is a malfunction of one vertebral movement segment and its associated nerves. The scientific definition is in constant discussion since decades.
A SIMPLE MODEL
Subluxations are functional impairments that might add up:
The rubber in the first image is free of subluxations and functions perfectly.
In the second image the rubber band has one subluxation. When using it, you might not even notice this slight functional impairment.
Many subluxation might add up to build a crisis. You have to unwind the rubber strap to use it again. After unwinding it is back to perfect funtion.
The process of unwinding the vertebral subluxations is called an adjustment. Note that a structural damage, like a broken rubber strap, cannot be undone by adjusting it.